Reserve Your Bulk Beef and Pork Now!
Westfield Schedule
-
Ordering Window Open Now
Delivery Address:
Kroger Parking Lot North side--17447 Carey Rd
Westfield, IN, 46074
Delivery Partners:
None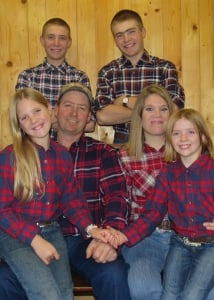 We will be very happy to meet you at our neighborhood delivery!  (See the schedule below for order and delivery dates and read more about how it works.) 
For Neighborhood Delivery:  
In order to feed many families, we have a very tight schedule on delivery day.  Please arrive on time as our delivery window is narrow, and we will be moving on to our next stop.  Be sure to bring along a bag or cooler or box to transport your frozen meats. 
Want your order faster? 
Order for pickup at the farm or visit our farm store.
---
Grass-fed beef & more, delivered to Westfield, IN
See the Westfield delivery schedule below, and order online using the links at left.  Times listed below are Eastern Time.  We're confident you will love the products from our small farm. Thanks for supporting our farm and enjoying our foods!
| Delivery Time | Ordering Starts | Ordering Ends |
| --- | --- | --- |
| 08/26/2022 - 04:30PM to 05:00PM | 08/06/2022 at 12:00AM | 08/25/2022 at 09:00AM |
| 09/09/2022 - 04:30PM to 05:00PM | 08/27/2022 at 12:00AM | 09/08/2022 at 09:00AM |
| 09/23/2022 - 04:30PM to 05:00PM | 09/10/2022 at 12:00AM | 09/22/2022 at 09:00AM |
| 10/07/2022 - 04:30PM to 05:00PM | 09/24/2022 at 12:00AM | 10/06/2022 at 09:00AM |
| 10/21/2022 - 04:30PM to 05:00PM | 10/08/2022 at 12:00AM | 10/20/2022 at 09:00AM |
| 11/04/2022 - 04:30PM to 05:00PM | 10/22/2022 at 12:00AM | 11/03/2022 at 09:00AM |
| 12/02/2022 - 04:30PM to 05:00PM | 11/05/2022 at 12:00AM | 12/01/2022 at 09:00AM |
| 12/16/2022 - 04:30PM to 05:00PM | 12/03/2022 at 12:00AM | 12/15/2022 at 09:00AM |
Website and Online Farm Store Powered By
Eat From Farms