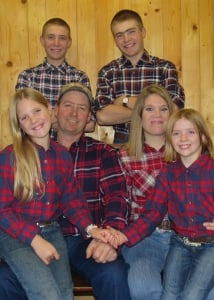 We will be very happy to meet you at the South side of the Parking Lot of Strack & Van Til, 2168 W US 30, Valparaiso — OR to provide you with home delivery! 
For pickup at the location above:  
Be sure to bring along a bag or cooler.  We always strive to be there a few minutes early, and it's important that you arrive on time as well.  We usually have home deliveries to do, so we need to stay on schedule.
For home deliveries: 
We may do home deliveries before or after the delivery location meetup, so be sure to have your cooler out early, in the location you provide when placing your order.
Want your order faster? 
Order for pickup at the farm or visit our farm store.
---
Grass-fed beef & more, delivered to Valparaiso, IN
See the Valpo delivery schedule below, and order online using the links at left.  We're confident you will love the products from our small farm. Thanks for supporting our farm and enjoying our foods!