Supper on the farm with our grass-fed and grain-finished ground beef!
August 27, 2021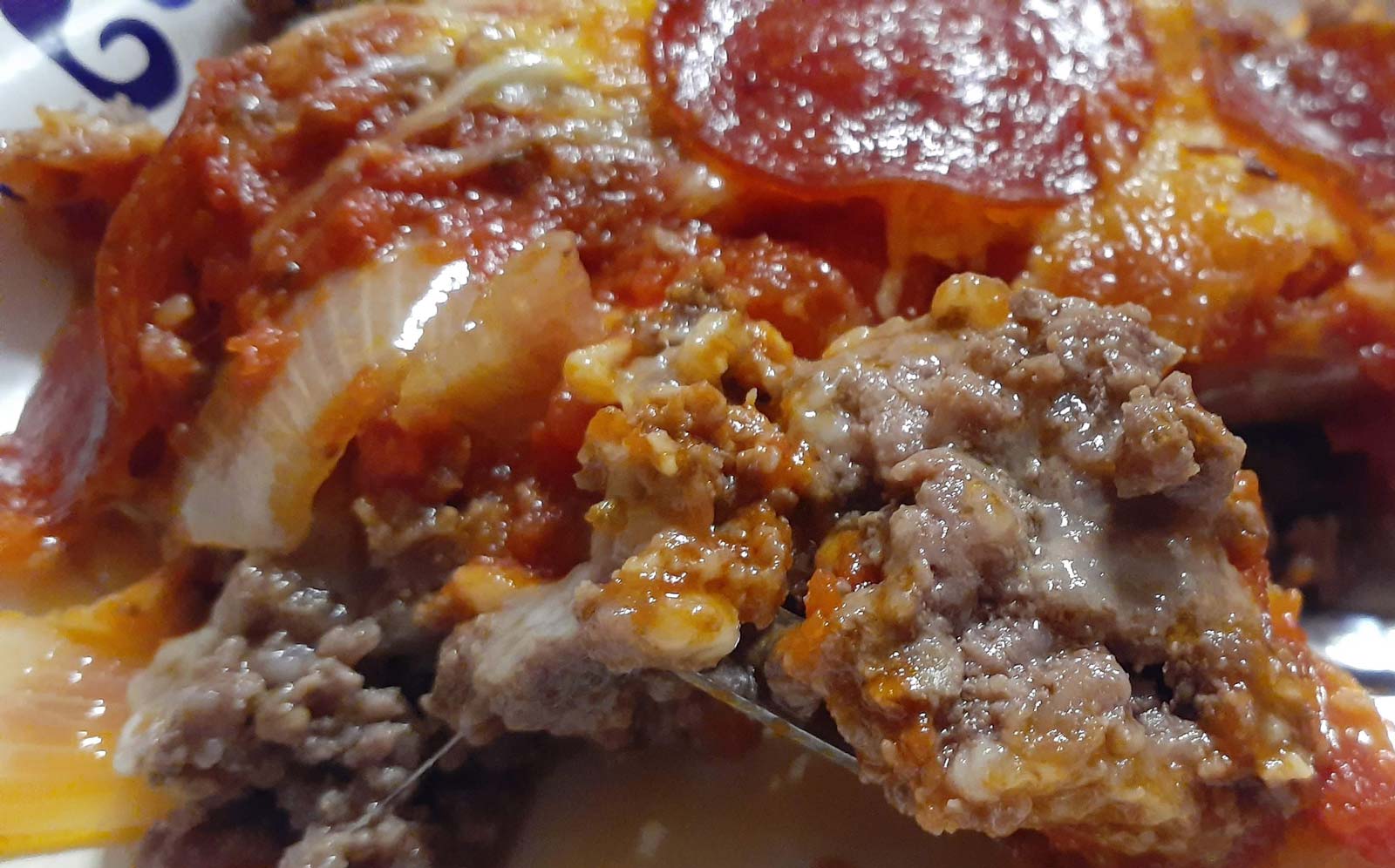 Supper on the Farm--Cheesy Grass-fed Ground beef in a Pizza Casserole. Delicious! For your fast family meals around the table, our Grass-fed or Grain-finished Ground Beef can be purchased from our website or at our Farm Store north of Monon.
Farm Store Hours:
Monday - Thursday: 10am - 4pm
Friday: 10am - 6pm
Saturday: 10am - 2pm
Holy Cow -- we're the beef!
On the Farm
I bet your family is like ours....busy! And, pleasing people with different tastes and dietary preferences for a last minute family dinner around the table can be quite a challenge. The struggle is real, even here on the farm. And, I (Joanne) have a tendency to be surprised every evening that we have to make supper again (didn't we do that yesterday?). I am always trying to find new recipes and make my own that are healthy and delicious. Last night's pizza casserole was a winner! Everyone was happy and looking forward to the leftovers.
So here is the recipe narrative (as I did not measure or time). Of course, it all started with a few pounds of our delicious Holy Cow grass-fed ground beef, cooked up by Ellee. When it was browned, we added a cut up onion and stirred it in. We put that in our 13x9 dish, then stirred in a few small packages of mozzarella cheese till it looked really cheesy. Yum! Next, we spread a jar of pizza sauce over it (not mixed in) and put mushrooms on half (to keep Paul happy). Then came more mozzarella cheese to cover it well, and we topped it off with some pepperoni. We cooked it in the oven at 350 till the cheese was a little browned and everything was bubbly. 
Now, I have made a crustless pizza casserole with ground beef from our farm many times before, but this one was the best with the melted cheese and meat mixture on the bottom. Wow! Holy Cow! Next time, we might add some additional pizza toppings on half, but that is all that we had available in the fridge at the last minute.  May all of your family dinner creations turn out just as well, and if they are not pretty to look at (as happens to the best of us), may they be extremely delicious!
Thanks for joining us on this farming adventure!