Puppies and farm updates you don't want to miss!
October 8, 2021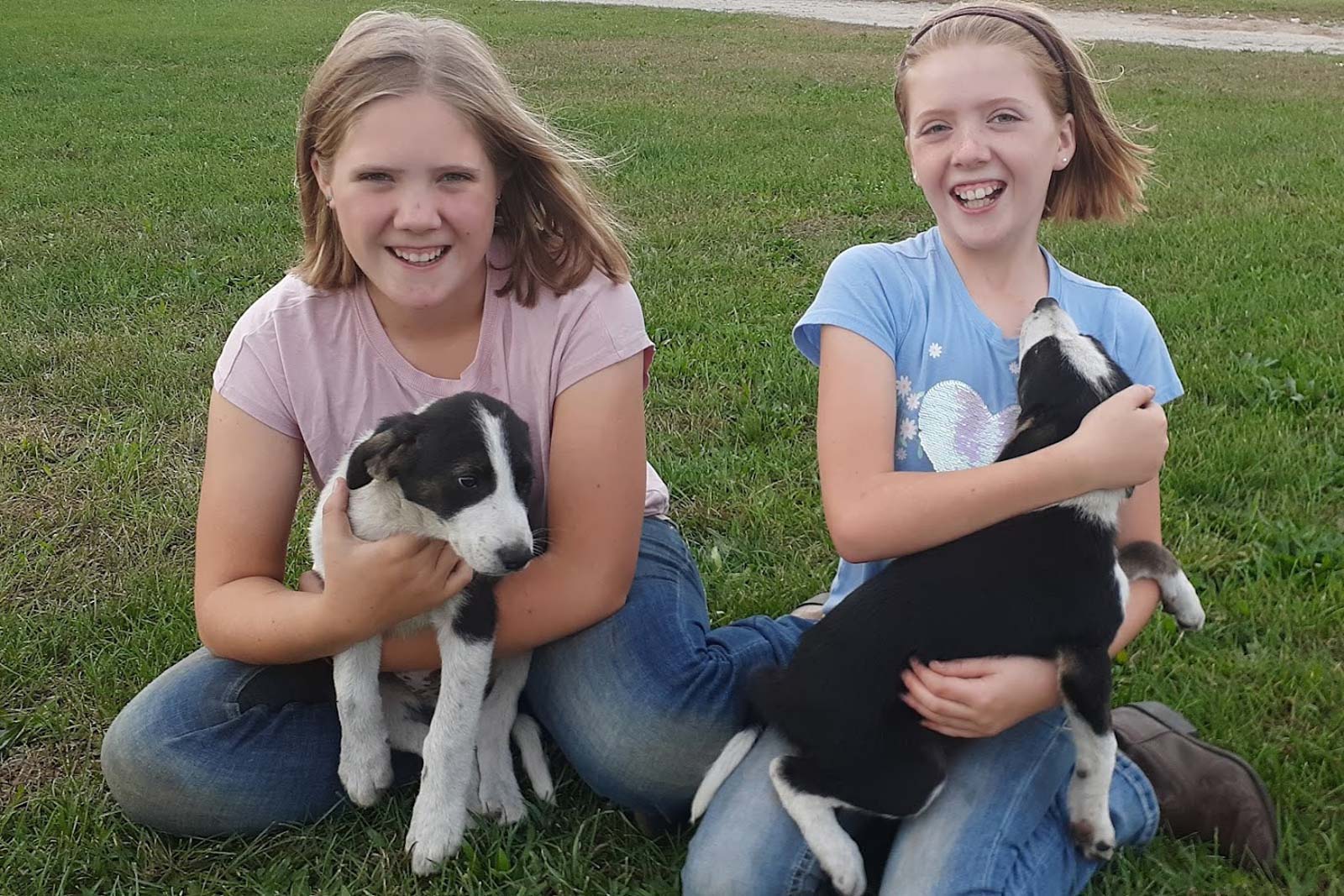 Border Collie Puppies are a farm favorite! Their mother helps us move the cattle in the pastures. Come take a wagon ride farm tour with us on Saturday, October 23rd for our 1st Annual Holy Cow Farm Fresh Chili Cook-off!
Date: Saturday October 23rd
Time: 10am-6pm EST
Where: 10498 N US 421 Monon, IN
On the Farm
The weather is holding out for the animal grazing to continue well. And, the green grass and warm weather is refreshing. There are still more beef, pigs, and lambs to harvest yet this year. It will be an abundant harvest.  
And, our 1st Annual Chili Cook-off is right around the corner, Saturday, October 23rd. We are excited to invite you out for free farm tours, great food, and free family fun. We hope you can come to the farm and that the weather is beautiful for the event!
Speaking of harvest, this month marks one year that our state-inspected on-farm meat processing facility has been in operation. Working with a local processor, we have not needed to add a slaughter (kill floor) portion onto our "Butcher Barn." However, times have gotten busy for the local processor, and we have officially decided that if we can pull it all together....drum roll....we are going to add the animal harvest area to our facility, right from the pastures--less stress! In addition, we plan to add a smoke kitchen to cure all of the hams, bacons, jerky, snack sticks, and more, all on farm! It has been a long time coming, but we want to serve you all well and make sure that we can feed you and your families when you need the meats. This will be quite an endeavor, but Lord willing, we can pull it off.  
Thanks so much for joining us on this farming adventure!