Our 100% Grass fed Beef are raised in green pastures!
August 6, 2021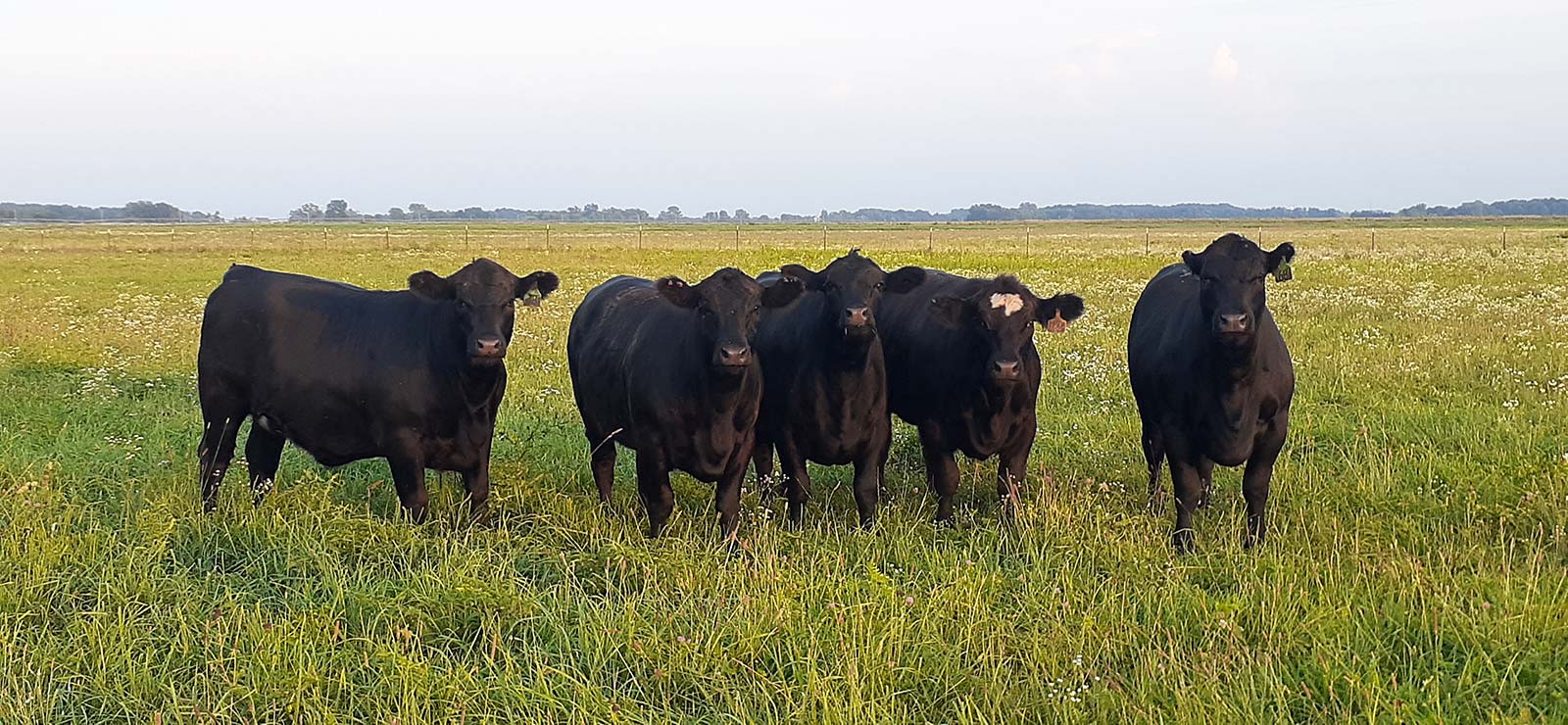 On our farm 100% Grass fed Beef are raised in green pastures.  They have space, clean air, and an abundance of pasture delights to graze.  This makes delicious and heathy meat for you.
From a pound of ground beef to a whole bulk beef, we currently deliver to your home in:
Zionsville, Carmel, Fishers, Westfield, Noblesville, Lafayette, West Lafayette, Valparaiso, Merrillville, Schererville, St. John, Crown Point, and other areas by request.
Holy Cow!  We're the Beef!
On the Farm
The summer has been flying by, and in it all, God is good.  The pastures and hay are all growing well.  The pigs, cattle, and lambs are all grazing and fattening up.  And, now that the girls are done showing their horse and pony at the state fair in their racing events (which they did well), the farm is getting back to a "normal" pace again.  With our on-going fencing project and busy summer, we have not gotten our farm tours underway.  So now, our next focus is to get our farm activities rolling before the snow gets flying again.  (Yes, I, Joanne, just mentioned winter.)  We can't wait to have you all out to visit and have some fun with us.  We'll get the crew together and get planning the fun and you'll have some dates for your calendar soon.
Thank you for joining us on this farming adventure!