Get a gift card with your nutritious farm beef!
August 13, 2021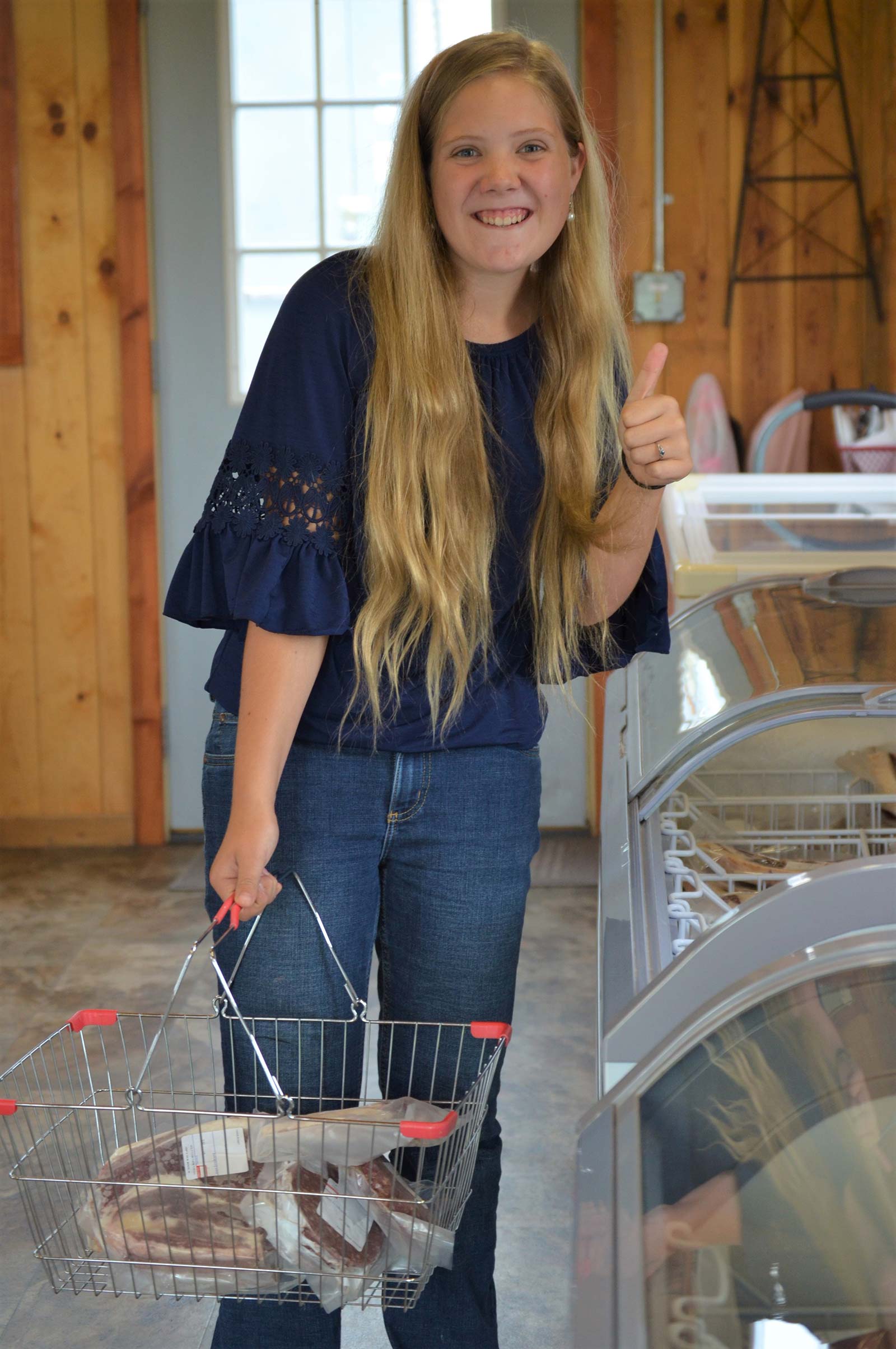 This month, buy $200 worth of delicious, nutritious farm beef either by the cut or by the bundle (not counting bulk and deposits), and as a thank you, you get a $20 Holy Cow gift certificate (to use within 30 days).
Get beef for your next meals by:
• Our online store
• Email ruth@holycowfarmfresh.com
• Call 219-253-8491
• Our Monon farm store
Holy Cow! We're the Beef!
On the Farm
Back in the day, when our farm started selling meat by the cut, Paul and I (Joanne), did not know if people really wanted to buy meat directly from the farm by the cut. We had already been raising and selling beef by bulk--wholes, halves, and quarters.  So, we knew some people liked to fill their freezers with nutritious farm meats, but did anyone want meat in smaller quantities? It was a gamble. We didn't have a store yet, we didn't have a website yet, and we didn't have an extra freezer yet either. As with most of our ideas, we figured, why not? Let's do it. What do we have to lose, if we raise one extra beef and one extra pig and put them in the freezer? Worst case scenario, we would eat it, which is not hard with 4 kids. So, we bought an extra chest freezer off of Craigslist, put it in the garage, filled it up with a beef and pork, and made a quick website. Bam, we were a farm in the cut meat business.
With a little extra effort of farmers markets and a new website and delivery service, we did sell all of that beef and pork. It worked! And the rest is history. Dream big and roll with it, you never know what is next. God is good!  =)
Thank you for joining us on this farming adventure!