Holy Cow Farm Fresh
Grass-fed beef & more in Northern/Central Indiana
We're a small family farm raising natural, quality meat in Monon, with delivery to Lafayette, West Lafayette, Zionsville, Carmel, Whiting, & Valparaiso, Indiana.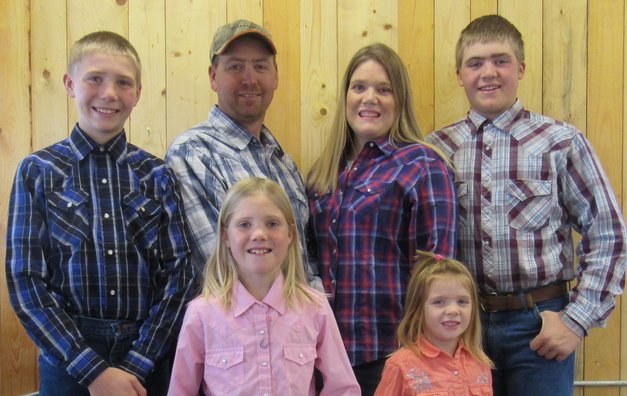 Our philosophy is that healthy and happy animals produce the best quality of meat, so our animals enjoy a low-stress, fresh air, healthy lifestyle. We offer:
100% Grass-fed beef
Grass-fed/grain-finished beef
Pasture-raised chicken, turkey, & eggs
Naturally raised pork
Bulk ordering (freezer beef/freezer pork)
Visit our farm store, or order online for delivery or farm pickup.
Farm Store
10498 N US 421, Monon, IN  ***Closed for the Holidays Through January 1st!
Wednesday, Thursday & Friday: 3 pm to 6 pm Eastern***
Saturday: 10 am to 4 pm***
Monday & Tuesday: By Appt. Only
Closed Sundays — Praise The Lord!
Order Online
Order online using the links at left. We deliver to Lafayette, West Lafayette, Zionsville, Carmel, Whiting, & Valparaiso, Indiana. You can also read more about how online ordering works.
---
Farm News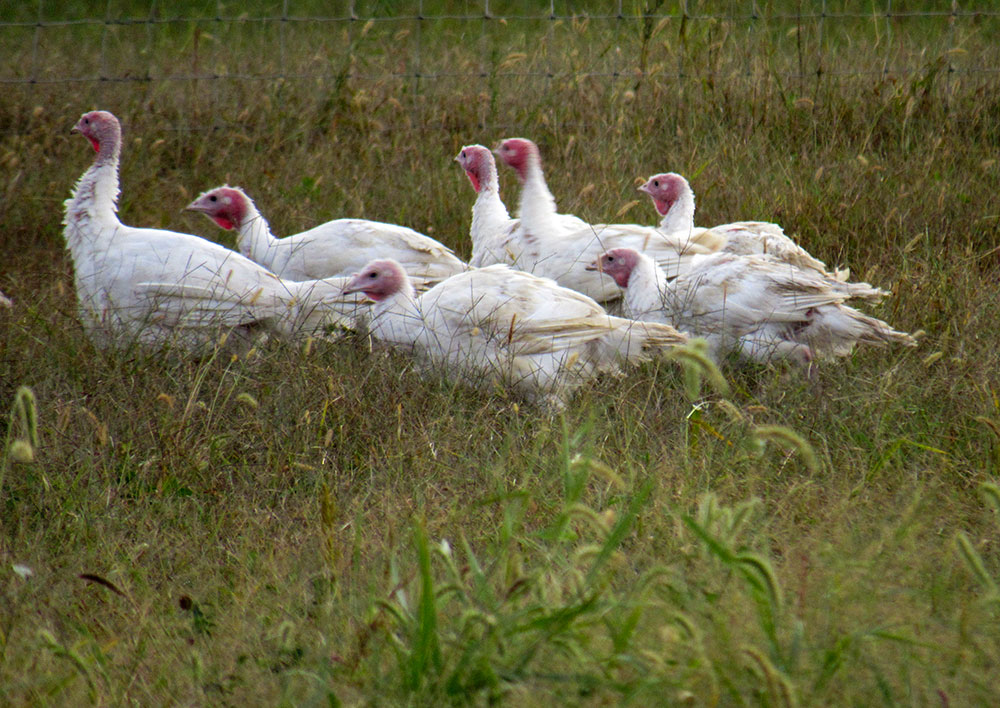 Happy New Year! 
Poultry Broth Bone Sale
Want to make some Gut-Healing Healthy Chicken or Turkey Bone Broth for the season?  Save money with all Turkey Backs only $0.25/lb (Regular $3.00/lb--91.7% Off) and all Chicken Backs only $1.50/lb. (Regular $3.50/lb--57% Off)!  Our poultry backs are quite meaty too, for soup and broth.  Nutritious and delicious broth is easy to make in a pot or crockpot, we can give you some pointers if you need help.
☛Save on Your Chicken Broth Today!
☛Save on Your Turkey Broth Today!
5
0% Off Turkey Cuts
Our Free-range Pastured Turkey Cuts are are on Sale for 50% Off! 
Bulk Pork--Last Chance!!
It is time to order your local, natural pasture-raised pork!  We will be harvesting pigs this month.  As always, they have been raised by us here on the farm: 
On Pasture & Woods

Non-Gmo

No Antibiotics

No Hormones

Humanely with Love

Local
Get your half or whole pork cut and packaged the way you want it. Buy in bulk and save money.
Check out our piggies crunching acorns and hickory-nuts in the woods on our Facebook page.  Click here to Watch & Listen
Referral Program
Save $10 on your next order, while helping your friends, neighbors, family, or co-workers eat better with wholesome local farm meats! When you refer a new customer, you and the new customer will each save $10 on an order of $50 or more. It's a Win-Win-Win!  You can either hand out one of our referral cards with your name on it, or tell them to mention your name on the order. Spread the word about our delicious and nutritious farm meats! Your referrals are absolutely the best compliments that we could get from you. 
---
Let's Stay in Touch!
Be sure to like us on Facebook and  Join Our Newsletter so we can let you know about events & specials! You can also visit our newsletter archive to read past issues.
---
We Appreciate Your Business
We work hard to provide healthy, wholesome local farm products to our customers in Northern Indiana and Central Indiana. You won't find meat products like ours in your local supermarket.  Their meats are from an industrial farming system that abuses the environment, the animals, and ultimately, your health.  Our meats are raised in a way that's environmentally sustainable, truly humane, and naturally healthy. (Read more about our farm.)
Please order from us in the knowledge that you are doing the right thing for your family, your region, and our small business.  Let's build a better future together.
Enjoy our view!

---
Holy Cow Farm Fresh
Grass-fed Beef ・ Pastured Poultry & Eggs  ・ Natural Pork
10498 N US 421 ・ Monon, IN ・ 219-253-8491
Visit our farm store or order online for delivery to Lafayette, West Lafayette, Zionsville, Carmel, Whiting, & Valparaiso, Indiana!